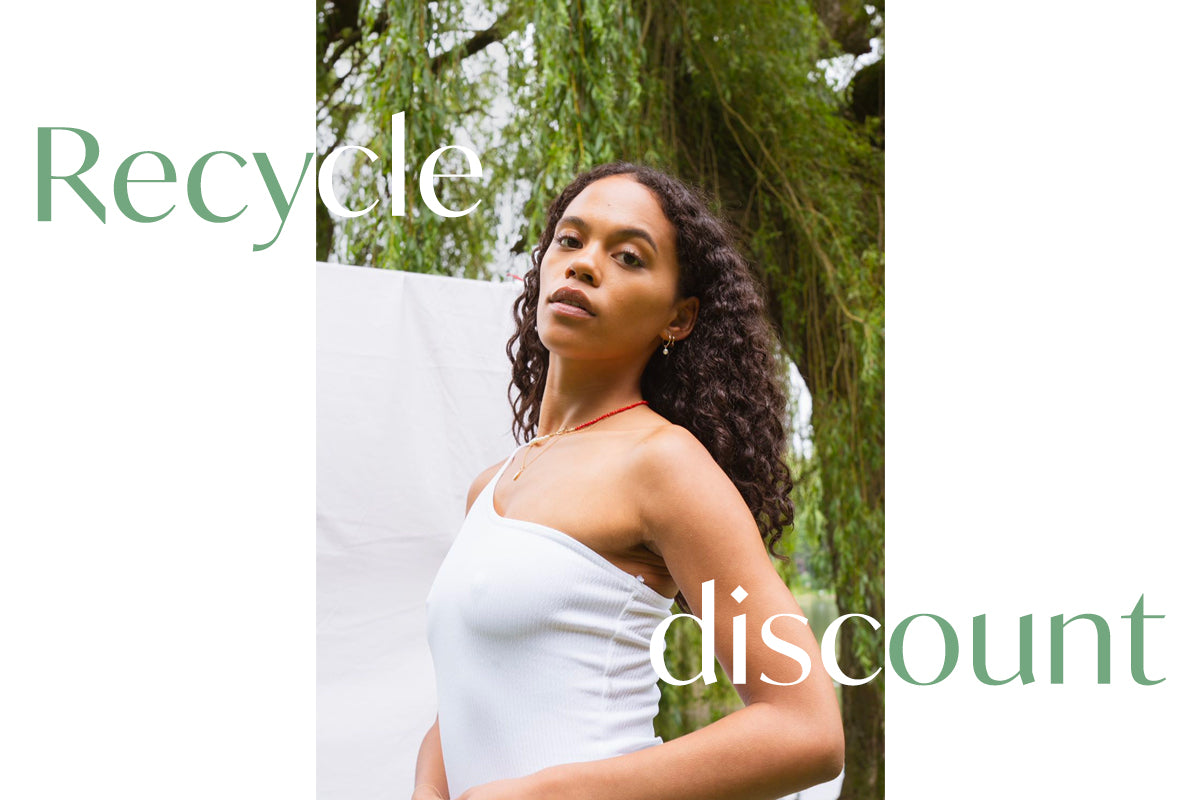 Hi there! 
We have something new for you. 
It can't be denied that climate change has brought severe challenges to our daily life. At Koi d'Azur we strive to preserve the planet and contribute to a more sustainable way of living. The quality and durability of our jewellery is therefore extremely important to us, because we want you to be able to enjoy the pieces for a lifetime. However, we can imagine that after a year or more you'd like to switch things up. Which is why we've come up with something new: recycle discount! 
If you decide to exchange an older piece of Koi jewellery for a new one from our website, you'll receive a 10% discount code + free shipping. The old materials will be recycled and in exchange we'll make you something new. This way your precious older pieces won't go to waste while you enjoy your new jewellery.
Terms and conditions: 
Both the old and new piece must both be Koi d'Azur jewellery.
Piece for piece; you can exchange one piece of jewellery for a discount on one new piece of jewellery.
If you're ordering more than one item, the discount will apply to the piece of jewellery that is most similar to the one that's being exchanged (for example if you're exchanging an earring and your new order consists of an earring and bracelet, the discount will be applied to the new earring).
The recycled piece must be at least one year old (your order number will be needed)
The shipping costs to our studio are at customer's expense. You're always welcome to drop it off or collect your order at our Amsterdam based studio of course! Saves time, costs, and emission.